About Us
ABOUT US
Dedicated to professional parallel twin-screw extruder auxiliaries and accessories
ABOUT US
Dujiangyan Jiangning Machinery Co., Ltd
Dujiangyan Jiangning Machinery Co., Ltd. is a professional parallel twin-screw extruder accessories and accessories of scientific research and development and manufacturing enterprises.

Jiangning has nearly 20 years of experience in the development and production of the core components of the twin-screw extruder. The products involve threaded components, mandrels, cylinders, side feeders, etc., and provide customers with tailor-made solutions.

Jiangning brand twin-screw extruder accessories have been maturely applied to German, JSW, KOBE, TOSHIBA, Andritz, Buhler, Buss, OMC, Maris, Labtech, Clextral, ICMA, Kurimoto and other internationally renowned brand models. Industry involved: engineering plastics modified industry, petrochemical industry, thin film industry, lithium battery industry, puffed food industry, aquatic industry, pharmaceutical industry, powder coating industry, construction industry, etc.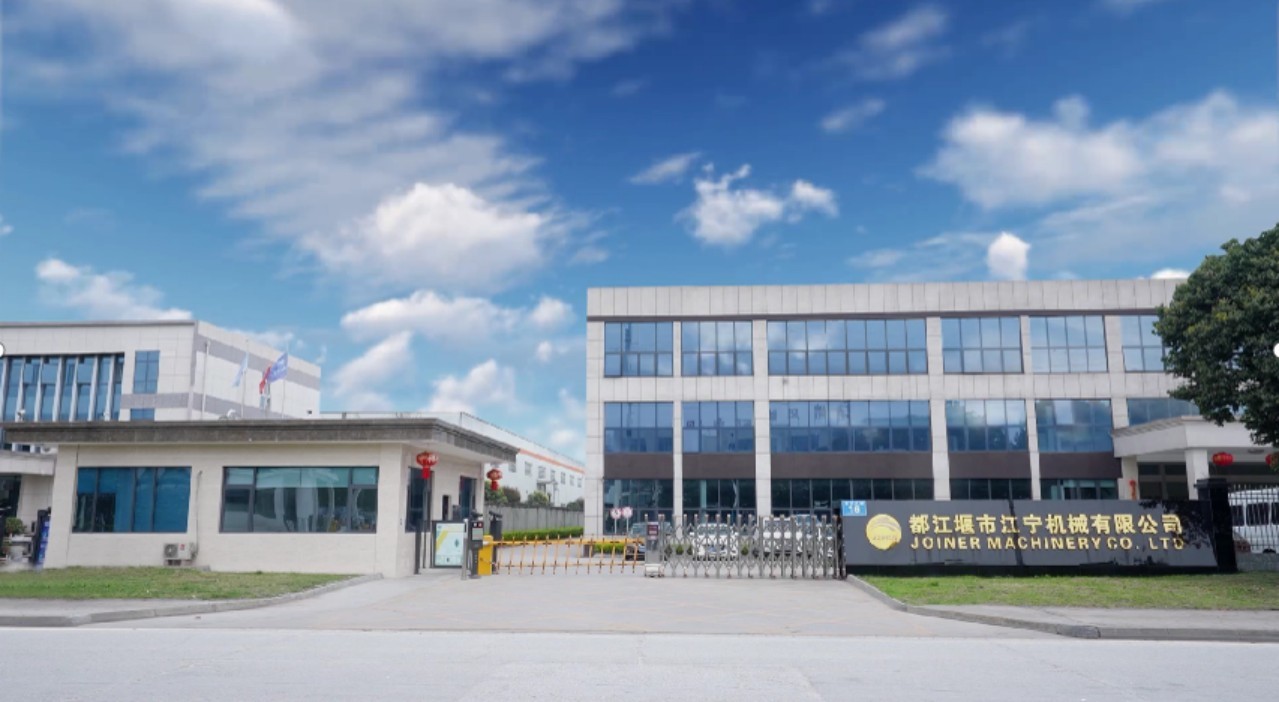 The company not only provides supporting production for domestic first-line brand OEMs and spare parts services for plastic manufacturers, but also sells its products to the United States, Germany, Britain, Poland, Japan, Israel, Taiwan, Thailand, Singapore, South Korea, New Zealand, Australia, Russia, Turkey, Brazil, Mexico, Vietnam and other twin screw extruder manufacturers and users.
After 20 years of accumulation, Jiangning has accumulated a wealth of experience and expertise in twin-screw, not only to provide perennial accessories services, but also to provide component combination technology services.
Jiangning people with full enthusiasm waiting for the community to visit the guidance and cooperation.
development process
DEVELOPMENT PATH

2007
Having accumulated nearly 10 years of experience in the research, development and manufacturing of twin-screw extruder accessories, Jiangning Machinery was officially established in 2007 with 10 employees. Formally established, with 10 employees.

2011
After years of accumulation, the company began to register import and export rights and participate in large-scale exhibitions in the industry, such as: CHINAPLAS, Jiangning made great strides into the industry circle. The company has 35 employees, 4 in R&D and 4 in sales. Annual sales performance is 8-10 million.

2013-2018
Jiangning cooperates with well-known domestic and foreign brand extruder manufacturers and end users. After two expansions of production, our manufacturing capabilities are in a leading position in the industry.

2019-2022
The company moved to a new factory in April 2020, with a total investment of nearly 40 million yuan to expand production and more than 160 processing equipment. Sales in 2022 will exceed 100 million yuan.

2023-2028
The cold rolling mandrel processing equipment imported by our company from Europe fills the domestic gap and provides one-stop service for global customers.

Enterprise culture
CORPORATE CULTURE

Our Vision
Committed to become a world-influential core extrusion parts R & D and production enterprises

Our spirit
dare to challenge
The spirit of innovation to explore
assiduously study
enterprising spirit of self-study and self-improvement
due diligence
down-to-earth professionalism
Gandang Ladder
Team spirit of common progress

Our Mission
pursuit of technology
Excellence
Service Pursuit
meticulous

Service concept
improve product quality
Create enterprise value
Meet customer needs
Provide quality service

Service concept
Create value for society, seek benefits for employees, urgent customers, urgent customers, what customers think
Company advantage
COMPANY ADVANTAGES

Processing range
Threaded components: diameter 15.6-500mm
Cylinder: inner hole diameter 12-500mm
Mandrel: diameter 10-300mm
Length: 500-14000mm
Service
Urgent customer urgent, think customer think. Since its establishment, we have solved many problems in screw production for customers, and have won unanimous praise from customers at home and abroad. We have also accumulated a lot of experience and technical information. Whether it is domestic or foreign first-line brand hosts, the company has detailed technical information. And special tooling fixtures, can quickly provide spare parts services.
Production Management
Management on Jiangning strict implementation of ISO9000 quality management system, all our products have traceability.
Team
Our company currently has more than 160 employees. The company is strictly managed according to ISO9000 and has professional production, quality, technology and other functional departments, which can well ensure the smooth completion of products and make our products traceable.


Production and inspection equipment
From raw materials back to the factory, all processes are completed in Jiangning factory.

Production equipment:
Jiangning has more than 150 sets of high-precision processing equipment such as vertical, horizontal, gantry machining center, several cars, spline milling, cold rolling mandrel equipment, spline grinding, vertical numerical control broaching machine, numerical control cylindrical grinding, numerical control follow-up grinding, flat grinding, thread grinding, horizontal boring machine, numerical control gear shaper, honing machine, whirlwind milling, numerical control deep hole drill, automatic welding machine, vacuum quenching furnace, etc.

Inspection equipment:
Jiangning has more than 30 precision inspection equipment such as metallographic analyzer, direct reading spectrometer, roughness meter, ultrasonic flaw detector, secondary element, gear detector, metal universal testing machine, impact test machine, laser scanner, three-coordinate measuring instrument, various metal hardness testers (Vickers, Brinell, Rockwell, Richter), altimeters, etc.
Processing technology
1. Heat treatment
As we all know, heat treatment is very critical in the screw production process. In order to ensure the quality of products, Jiangning has purchased professional heat treatment equipment to produce, so as to control this key process by itself.

2. The accuracy of the product
Finishing is carried out after the heat treatment, which can eliminate the deformation of the parts in the heat treatment, so that the accuracy is higher, so that seamless connection can be achieved.

Honor qualification
HONORARY QUALIFICATIONS